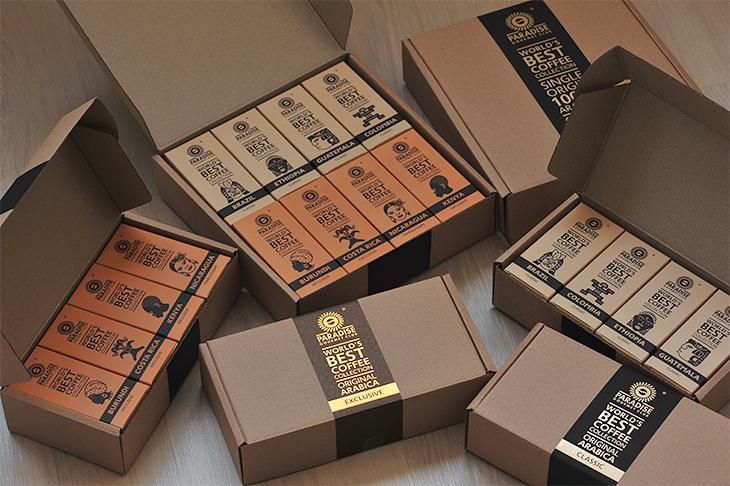 Ecommerce developments have compelled coffee shops to change how they operate in order to increase customer support and income.
Businesses in the coffee sector have had to adapt quickly to changing consumer needs and industry developments. How these companies changed during the Covid-19 outbreak is a good illustration.
Millions of consumers were compelled to remain in lockdown because of the pandemic. This gave coffee cafes and roasters the chance to use coffee subscription services and boxes more effectively to keep customers interested and fueled at home.
Custom coffee boxes have become more and more popular as the pandemic's impacts faded. To provide a better client experience, more roasters are merging coffee bags and personalised coffee boxes.
Discover how coffee boxes changed from being a temporary fix to being used permanently in coffee roasteries all over the world.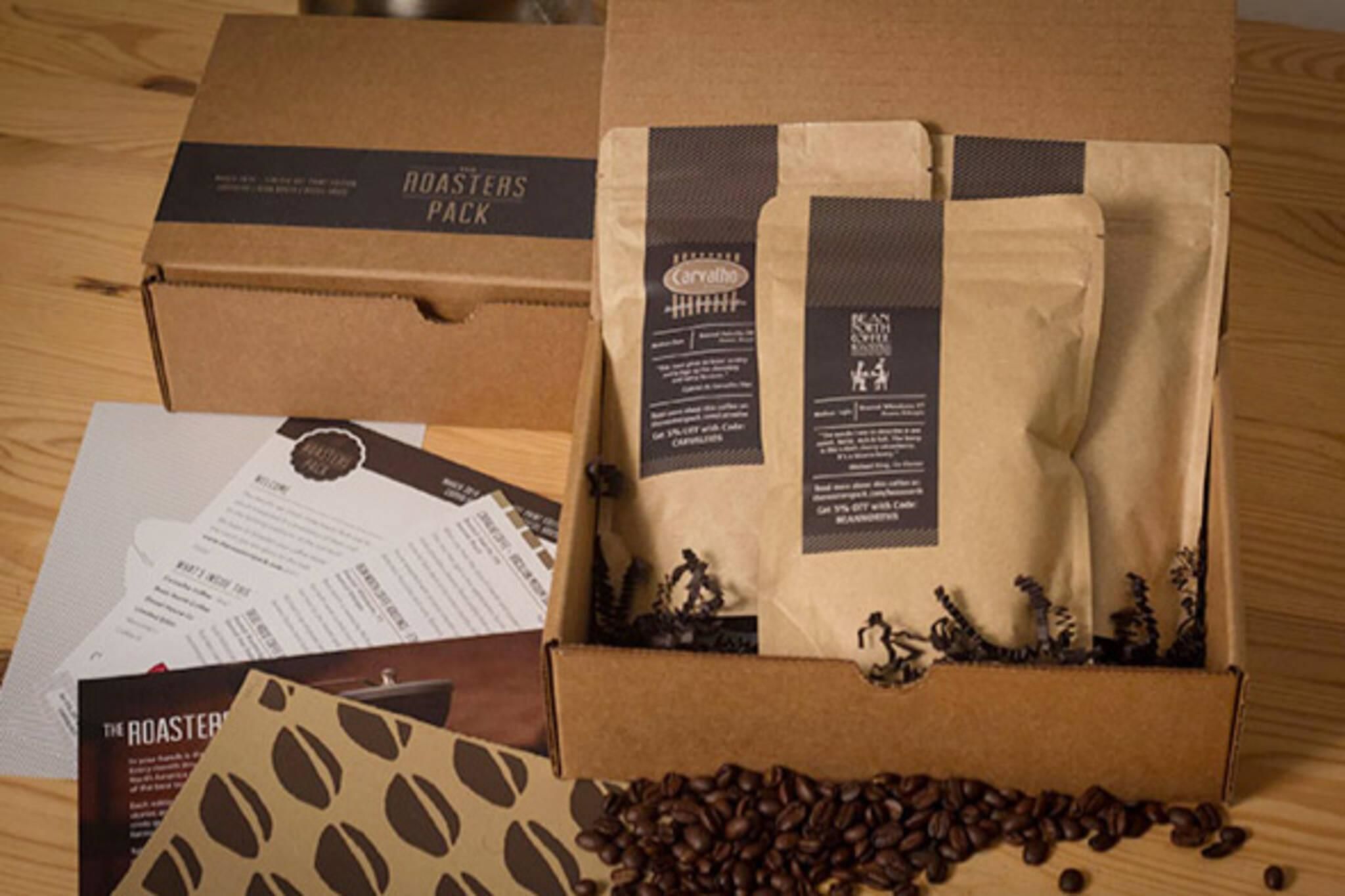 How the popularity of bespoke coffee boxes is growing
Coffee boxes have been an instant hit thanks to the equivalence between coffee subscription services and online shopping.
Around 17.8% of sales were done online by the end of 2020; in 2023, that percentage is predicted to rise to 20.8%.
An estimated $5.7 trillion in sales were made in the worldwide e-commerce business last year alone.
Due to the e-commerce industry's explosive growth, custom printed coffee boxes might be a very advantageous packaging option for coffee enterprises.
For instance, the popular coffee brand BeanBox experienced a fourfold increase in demand at the height of the pandemic. Notably, coffee subscription sales at US coffee shops increased by 109% between March 22 and April 19, 2020.
More roasters are becoming aware of the adaptability of coffee boxes, particularly in terms of logistics and branding.
A more individualised customer experience made possible by personalised coffee boxes encourages interaction and connection between customers and brands.
According to research, customers are more likely to trust a business when their purchases are delivered in attractive packaging.
Coffee boxes make it simple for roasters to package, store, and ship coffee while simultaneously increasing brand recognition without incurring additional costs.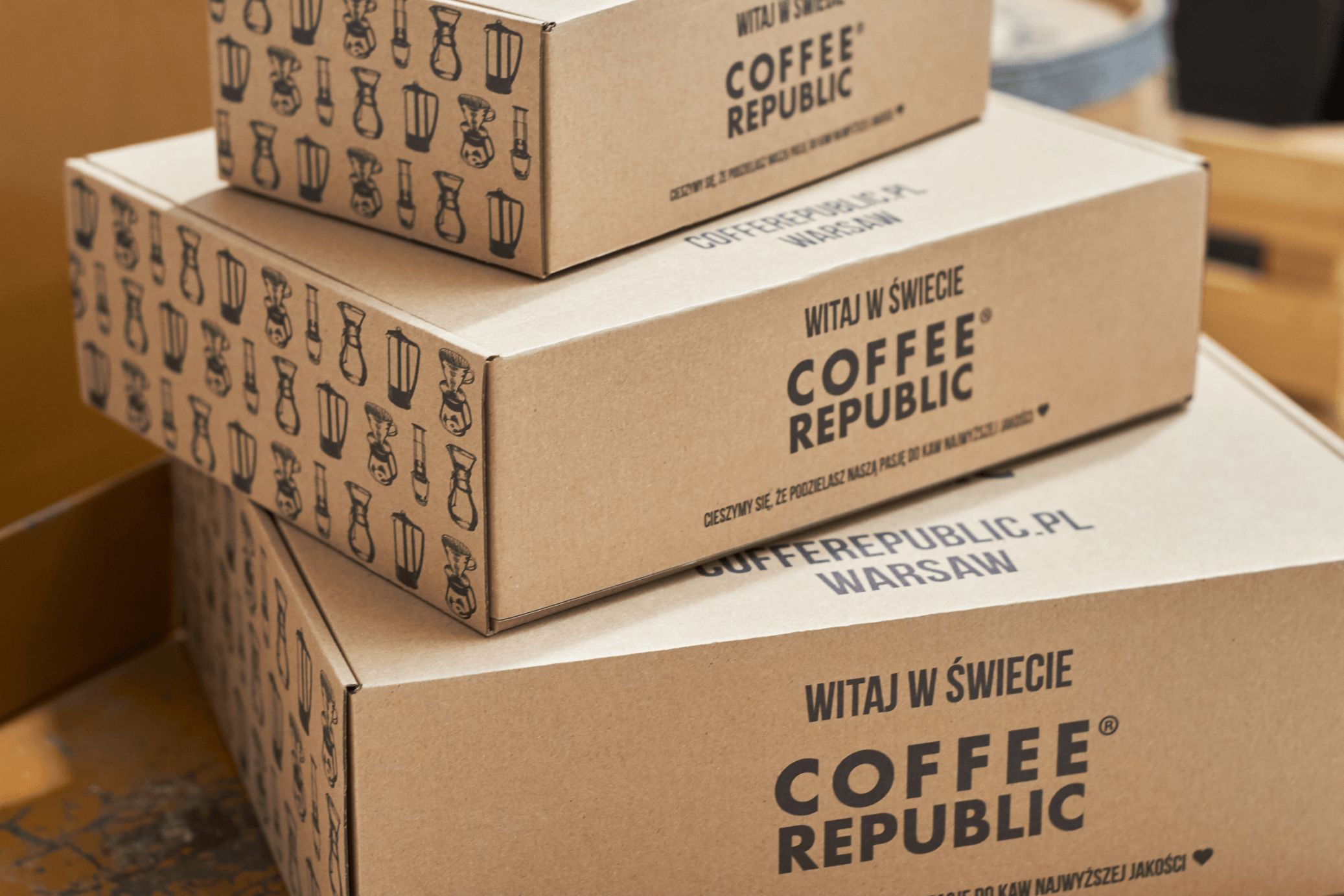 Why do roasters mix custom boxes with coffee bags?
Combining coffee bags and cartons is more than just a clever marketing ploy.
Coffee companies have discovered that having a variety of products can help them stand out from the competition and command a higher price.
Subscription services are one industry where coffee boxes have seen particularly strong growth. Coffee bags packed in a stock box can be more basic; a custom printed box can offer a more opulent subscription experience.
Over the past few years, there has been a 25% increase in the number of coffee manufacturers offering monthly, weekly, or quarterly subscriptions. This has only increased demand for freshly roasted, premium coffee for domestic use.
Teams can fold, pack, and label subscription orders quickly and make the product easier to ship by combining bags and personalised coffee boxes.
The production line's functionality makes it simpler for workers to quickly assemble a range of coffee boxes.
The category of gift boxes is another. Customers can make a more unique gift package for friends or family by combining coffee bags and boxes.
Additionally, coffee businesses have the option to give a customised shopping experience. By doing this, they might be able to reach out to potential customers and provide a top-notch product.
In the speciality coffee market, limited edition and seasonal coffee options have become more prevalent.
Combining coffee boxes with bags could result in a product that is highly sought after since coffee boxes can be customised for a particular brand of coffee or season of the year.
Curated product offerings can draw people in and set a business apart from its rivals.
According to research, customers between the ages of 18 and 24 are more financially independent and are 46% more inclined to purchase a limited edition item.
Notably, 45% of buyers between the ages of 35 and 39 report having actually bought a "limited" item.
Limited edition products are frequently thought to be more alluring by younger buyers, who may also be more devoted customers.
Cost is the final aspect to take into account when combining coffee bags and boxes. Depending on the source, purchasing renewable packaging products like corrugated kraft paper boxes may be more cheap.
Coffee firms may boost brand recognition, customer loyalty, and repeat business by offering a product that is distinct from that of their rivals in the market.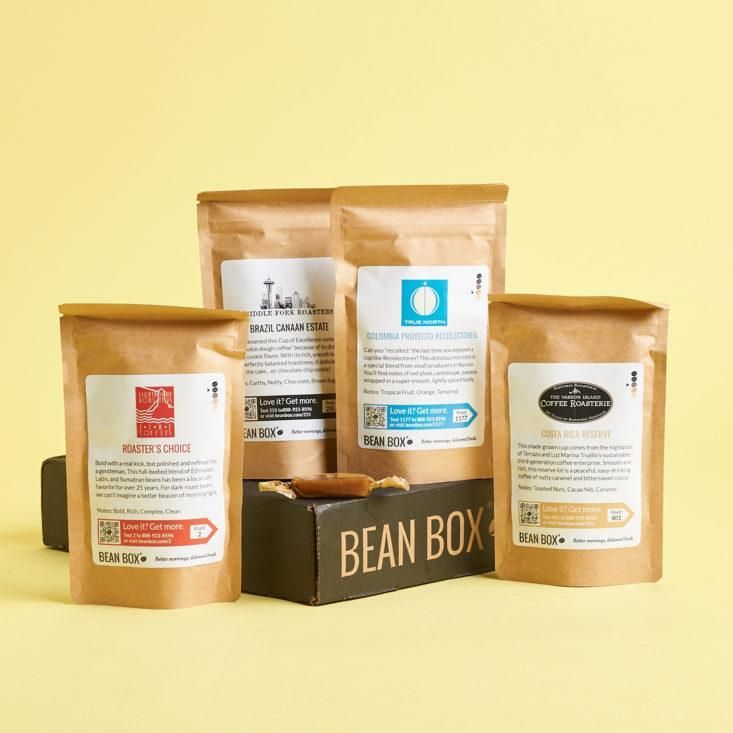 What to think about while creating bespoke coffee boxes and matching coffee bags
There are a few key factors to think about in advance when creating coffee cartons.
During delivery and transit, coffee boxes must be built to withstand a variety of external conditions.
According to statistics, at least 11% of the units that arrive at a distribution location have had some sort of damage during travel.
One of the biggest problems that businesses face is keeping coffee boxes in perfect condition from the time they leave the roastery until the client opens them.
Distributing defective goods may harm the brand and decrease the amount of repeat sales.
if a result, expenses may increase if damaged goods need to be replaced, repackaged, and reshipped.
Utilising robust and environmentally friendly coffee box packaging helps to protect coffee bags while also preserving brand identification and guaranteeing that customers always receive high-quality goods.
Custom coffee bags and boxes printed with eco-friendly inks and adhesives can also serve to improve the look and increase the functionality of packaging requirements.
When it comes to speciality coffee, Cyan Pak is aware of how important it is to provide customers with a memorable experience.
We provide 100% recyclable cardboard corrugated coffee subscription boxes. These boxes are the ideal way to promote your subscription business because of their high level of durability, weather resistance, and flexibility in size.
Additionally, we provide a selection of coffee packaging alternatives that are 100 percent recyclable and created from renewable resources like kraft paper, rice paper, or multilayer LDPE packaging with an eco-friendly PLA inner. These will fit flawlessly in the coffee subscription boxes you purchase.
All of our coffee packaging choices, including debossing, embossing, holographic effects, UV spot finishes, and custom printing using digital printing technology, may be totally personalised to your requirements. 
---
Post time: Jul-29-2023